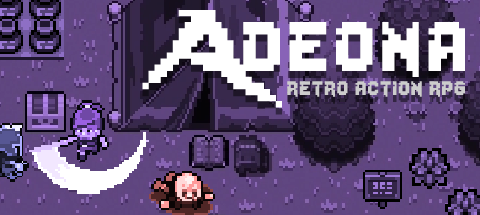 Adeona
10/9/20 - New Trailer and better gameplay
---
Message:
The team here at Box Attack Studios is showcase our newest trailer along side a polished up demo build! The demo portion of the game has been cleaned up pretty well, and we are now heavily focusing on creating new bosses and finishing up the dungeon for a complete game. As always comment with any feedback or bugs you find.
Updates:
Pathfinding now updates with changes to environment
Pathfinding is now more precise with 4x the nodes for calculating AI Movement
Improvements on Rat boss
NC1 no longer softlocks
New look and animations to UI health and endurance
Fixed issues with rapidly grabbing pots leads to soft lock
New sounds added and fixed issues with sounds not fading out when further away
Updated sprites to look more clean
Added new store to the ferox village
Added graveyard to the ferox village
Fixed up some typos and spelling issues in dialogue
Bug Catchers:
As always we're looking for your feedback and bug catchers are very welcome. We want to hear the good, the bad, and the ugly. A big part of the process here at Box Attack is working with players to make the best game. If you've found a bug please be as descriptive as possible, name the platform you played on, send videos, screenshots, and whatever you think would be of assistance. You can reach out on any social platform (Twitter, Facebook, and Instagram) or email your feedback to ProjectRazorsEdge@gmail.com
That you for your continued support as Drew and the rest of the team cracks away on our nostalgic passion project. Give our game a try and have a great rest of your august!
Follow our overly caffeinated Dev: @treecki on Twitter and Instagram
Files
Adeona PC 0.5.4.zip
143 MB
Oct 09, 2020
Adeona MAC 0.5.4.zip
158 MB
Oct 09, 2020