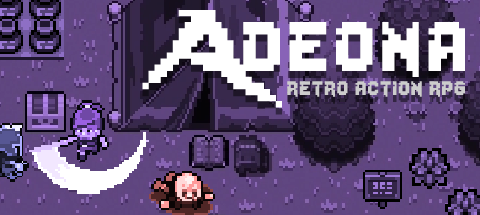 Adeona
11/1/19 - Update to Beta 0.09
---
Hi! I hope everyone's had a happy Halloween! I've been working on fixing some spooky bugs this October. I've realized you can soft lock yourself into the game and the gameplay design doesn't feel quite perfect yet. Being trapped in a forrest with flawed player systems sounds like a haloween nightmare for me...
Updates:
Added UI sounds for quest indicators
Added Turrets to Cave
Fixed bugs in throwing system
No longer soft locked in forrest
Added Turret System
Made it so you can't dash past cutscenes (gotta tell a story(
Rogue Slimes eradicated
Add player homing turrets
Decorated the Ferox Village
That's all for now, more progress to come!
Files
Adeona Build 0.09 PC.zip
138 MB
Nov 02, 2019
Adeona Build 0.09 Mac.zip
155 MB
Nov 02, 2019