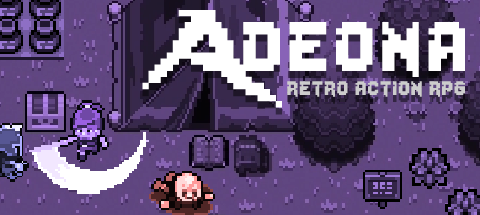 Adeona
07/09/20 - A Message from the Oracles
---
Message:
The team here at Box Attack Studios is excited to announce the newest build of Adeona is now available! Every day we get closer and closer to Drew's vision for this retro action-adventure. This year has been a rocky start for a lot of us, but it has also been an opportunity to get more work done and buckle down into passion projects. That's exactly what Drew has been doing and now a lot has changed for Adeona including the addition of a revamped arena, new enemies, new systems, and much more lore and locations to discover.
Updates:
A NewArena Mode!

Test your mettle against waves of enemies.
Trap Amber in an endless prison filled with minions and mobs.
Seriously how will she ever escape?
Survive! (probably not, good luck).

A New "Quest System" in the Pause Menu
Bug fixes with bombs, arrows, and other special abilities
New Rat Machine and Rat enemy
Soft-locking with dialogue gone... (hopefully, damn bug)
New particle effects for ambiance, fire, and so on
Improvements on dungeon
New art and design for turrets (also you can destroy them now with bombs)
Lore, lore, and more lore
New art and props
New music for dungeon that changes as you progress
Fixed issues with pitfall bridges not properly working
NPC's don't yeet themselves anymore
Structure of a save system set up and in place (it's almost here I promise!)
Added the first boss!
More cut-scenes
Bug Catchers:
As always we're looking for your feedback and bug catchers are very welcome. We want to hear the good, the bad, and the ugly. A big part of the process here at Box Attack is working with players to make the best game. If you've found a bug please be as descriptive as possible, name the platform you played on, send videos, screenshots, and whatever you think would be of assistance. You can reach out on any social platform (Twitter, Facebook, and Instagram) or email your feedback to ProjectRazorsEdge@gmail.com
That you for your continued support as Drew and the rest of the team cracks away on our nostalgic passion project. We plan to bring what you love about the role-playing adventure genre to Adeona while adding our own modern flashes to the fun. Give our game a try and have a great July!
-The Oracles
Follow our Gym Leader: @treecki on Twitter and Instagram
Files
Adeona PC 0.5.1.zip
142 MB
Jul 10, 2020
Adeona Mac 0.5.1.zip
157 MB
Jul 10, 2020