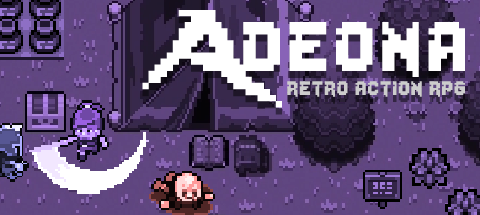 Adeona
8/21/20 - Bug fixes galore!
---
Message:
The team here at Box Attack Studios is excited to announce the newest build of Adeona is up! We have taken a lot of feedback from players about bugs and design fixes to make the game more smooth and easier to play. We've also added a few new enemies late game and have continued to build on the story line! Not a lot to update, but enjoy the more playable game!
Updates:
Dialogue Box no longer softlocks the game (ugh)
Added new state for rat enemies
Added Rat Machine Mini Boss
Small aesthetic changes and sprite updates
Turrets now have a light to indicate when they fire
Updated Turret AI
Turtle Turret Added
Built upon LD5 for story
Added 2 new cutscenes in the dungeons
Fixed issues with pots not spawning after falling
Altered design settings with enemies and knockback
Can't be softlocked in NC2 anymore
Fixed bugs with bombs not respawning properly
More dialogue added to Ferox Village
Changed assets in NG1 for buying items
Switched to using Unity's New Input System
Mouse now disappears and not set to default use
Running now uses up endurance
Added some new sound events
Bug Catchers:
As always we're looking for your feedback and bug catchers are very welcome. We want to hear the good, the bad, and the ugly. A big part of the process here at Box Attack is working with players to make the best game. If you've found a bug please be as descriptive as possible, name the platform you played on, send videos, screenshots, and whatever you think would be of assistance. You can reach out on any social platform (Twitter, Facebook, and Instagram) or email your feedback to ProjectRazorsEdge@gmail.com
That you for your continued support as Drew and the rest of the team cracks away on our nostalgic passion project. Give our game a try and have a great rest of your august!
Follow our Tired Dev: @treecki on Twitter and Instagram
Files
Adeona 0.5.3 PC.zip
141 MB
Aug 21, 2020
Adeona 0.5.3 MAC.zip
159 MB
Aug 21, 2020